https://horrortree.com/trembling-with-fear-end-of-summer-2019-edition/?fbclid=IwAR1yQplL9ZgTnAOnD_5AskdbunT239agt4Hf7hl_52PFlicFihqXXAUeH6o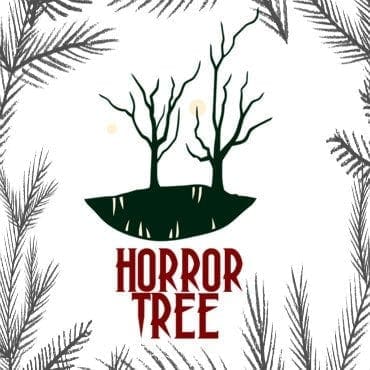 Stephanie Ellis and I both have horror drabbles in this special guys- a pairing of deadly thrills to be relished :-
No Mercy
Summer shakes its death rattle; breathes one final humid breath. Around the towering straw man the village children dance. The girls wear red, the boys blue. Red signifies their ripening into women.
"Come hither, child." Mistress Jouncy places a gnarled hand upon each sun blonded head. "This be your husband, this be your wife. Pair bonded."
No one leaves the village. If they do, it's whispered, the monsters beyond devour them.
Only one girl remains; thin, sickly.
Mercy, her mother named her, in desperation.
The straw man scoops up the offering, mouth ripping open, gaping.
Insects pour onto Mercy's flesh.
Alyson Faye
Alyson lives in West Yorkshire with her husband, teen son and 4 rescue animals. She has been a teacher, a carer, a road safety instructor and a lifetime film buff. Currently she teaches creative writing workshops and writes dark fiction, both short (flash) and long. Her short stories have appeared in print in the anthologies, Women in Horror Annual 2, Stories from Stone, DeadCades:The Infernal Decimation, Coffin Bell Journal 1 and Crackers. Her debut flash fiction collection, Badlands, was published in January 2018 by indie publisher, Chapel Town Books and her own Trio of Terror – Supernatural Tales (all set in Yorkshire) came out in December 2018. Her flash fiction has appeared in several charity anthologies and can be heard on several podcasts. Her fiction has won, or been shortlisted in several competitions.
Her latest horror story is out as an ebook from Demain publishing, on amazon, Night of the Rider.
Her blog is at www.alysonfayewordpress.wordpress.com.
Her amazon author is at https://www.amazon.co.uk/l/B01NBYSLRT and she's on twitter as @AlysonFaye2.
Bucket and Spade
"Got your bucket and spade, honey?"
"Yes, Daddy. Got yours?"
"Of course, sweetheart."
They soon found themselves a secluded corner of the beach. One woman sunbathing nearby.
"Can I dig?" asked Laura.
"Go ahead, sweetheart. I'll have a swim first, join you in a bit."
Laura dug as the sunbather looked on.
"Wow, that's a big hole for a little girl."
"It's for Daddy. Test it for me? Please?"
The woman laughed as she covered her. Stopping only when the grains clogged her mouth, covered her completely.
"That's right, honey," said her father. "Pat it down good. Now, ice cream?"
Stephanie Ellis
Stephanie Ellis writes dark speculative fiction, finding success in a variety of magazines and anthologies, the latest being Asylum of Shadows as part of Demain Publishing's Short Sharp Shocks! series and The Way of the Mother in Nosetouch Press, The Fiends in the Furrows anthology.  Her own collection of short stories has been published in The Reckoning and her dark verse has been gathered in Dark is my Playground. She is co-editor and contributor to The Infernal Clock, a fledgling press which has produced three anthologies to-date. She is also co-editor of Trembling With Fear, HorrorTree.com's online magazine.
She is also an affiliate member of the HWA.
She can be found at https://stephanieellis.org and on twitter at @el_stevie.